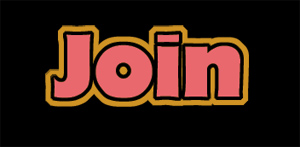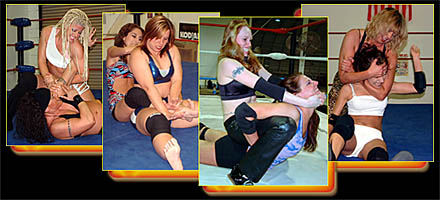 You want action? Brother, we got action!
Use this button for instant access through CCBill

Click this button to join using Paypal and we'll get you your Password set within 24 hours!

Our Terms of Service
SlamminLadies.com proudly offers content you can't see anywhere else-literally! We shoot match-ups and photosets exclusively for the site, showcasing the best and brightest of the independent wrestling scene-including many that have gone on to the big stages. They are ladies that love to wrestle and put on a great show!
Twice a week there's something new!
Every Monday there's a new and exclusive video match added and the oldest is retired. These are matches that are not available for downlod anywhere else.
Every Thursday there's one or more new photogalleries posted. These include once a month features like Intergender matches and Classic galleries that showcase "girl wrestlers" from the 40s to today! Literally hundreds of galleries are currently available.
For just $20 a month members have access to an always selection of great matches and pictures! There are always 5 full matches available and always something fresh! Currently we've got well over 400 galleries of photos from matches, posed galleries, intergender contests and even bunches of classic photos from the 50s to today. Throw in a smattering of Daily SLAM galleries and you've got one heck of a deal!
Membership also entitles you to a discounted price for downloadable matches at SLAMpegs.com.
Take a look at some samples as well as this gallery of photosets . We've got some match-ups that true wrestling fans will have a hard time resisting. Join our members area for only $20 we'll continue to surprise and amaze you with the matches we'll present!


For the video clip directly below, right-click and choose "Save Target As"


Photo Samples:








The subscription is a recurring charge, but you may cancel it at anytime by using this button for Paypal:
Our matches are shot from the ring, bringing you in close as these girls battle it out. To get you the best quality download, the matches typically run over 100MB in WMV format, so they are not dial-up friendly. Photosets are big, clear shots of your squared circle favorites in matches for us, posed photosets and some live events!
Indy Wrestling's Biggest Stars! Mat Legends!
We're currently featuring such mat stars as Lexie Fyfe, Amber O'Neal, Malia Hosaka, Amy Love, Brandi Wine, Angel Williams, Candi Divine, Lacey, Rain, Daffney, Sara Del Rey, April Hunter, Desiree Petersen, Madison Eagles, Jessie McKay, Lisa Fury and tons more! And we're constantly on the lookout for new and established ladies to add-just check out the "Slammers" page for a preview of the ladies we've worked with so far!
How to Join:

2 ways to join: Paypal or CCBill.
CCBill purchases are instant access. After we receive your information from Paypal, we'll generate a Username and Password set for you and email it you (usually in much less than 24 hours). Be sure to double check that the email address that you give to Paypal is correct-we'll have no way to contact you otherwise! This set will be your access to the Members Area until you cancel your subscription.
Tip of the Day: If you do not receive your Password set within the 24 hour period, please be sure and check your Spam folder before writing us. In our experience that's where a lot of those problems can be solved!
If you'd prefer to not use a credit card we've also got this plan:
Send us a money order made out to "Cash" at the address below. You must join for at least a 3 month period ($60). When we receive your money order we'll email you your Password set. Please remember to include your email and other information with the money order; we're not responsible if we can't find you, so double check your info and maybe even email us to let us know that your letter is coming!
The Address is:
SlamminLadies.com
P O Box 152
Lecanto, FL 34460



All Contents Copyright © SlamminLadies.com. No unauthorized reposting, reproduction or reselling will be tolerated!